Contact Us
Request further details or arrangea viewing via our agents
Alex Blown of Curchod & Co. T: 01252 710822
E: ablown@curchodandco.com
Established in 1938, Curchod & Co operates predominantly across Surrey, North Hampshire and the South East region providing a wide range of commercial property consultancy and management expertise.
Their offices are located in Camberley, Farnham, Weybridge and Woking. Curchod & Co are committed to providing the finest quality of service and advice. Their experienced and accomplished Chartered Surveyors and professional personnel are enthusiastic about delivering successful property solutions and services.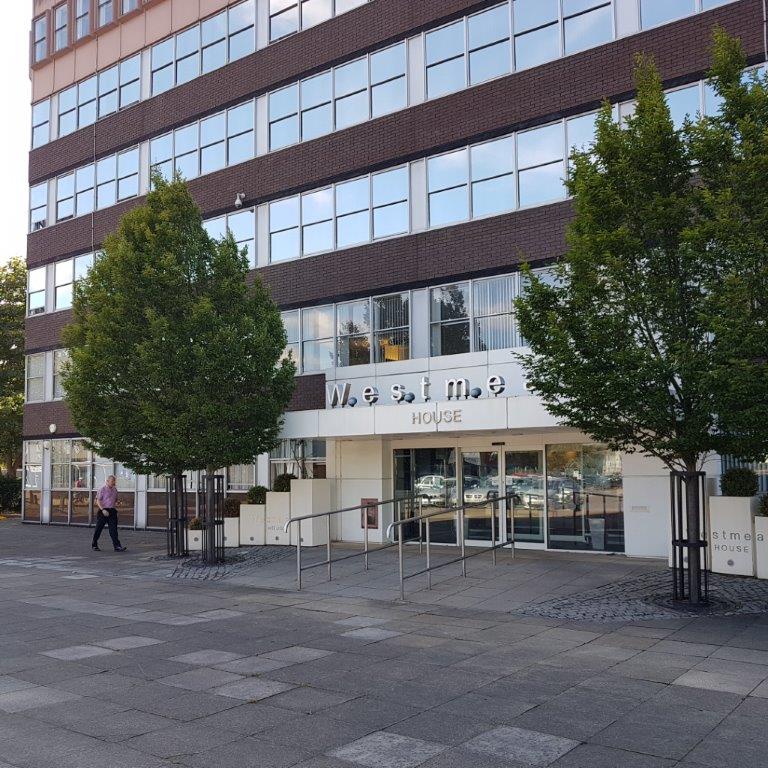 Visitors
Visitors to the House are by prior appointment and during normal working hours (9am-5:30pm). Your host will have informed the reception team of your arrival in advance to assist us with managing the flow of people.
Access is by the main front door only. All visitors are to report to the front desk on arrival and use the Hand Sanitiser before recording their name and who they are visiting on the e-reception sign in. Social distancing should be observed at all times.
Guest arrival will be advised to the host who will come to greet you. Whilst in the building, visitors must follow the rules of the House, in particular, good hand hygiene and social distancing.
Deliveries
Enter via automatic doors and follow the visual instructions, i.e. sanitise your hands and stand behind the marker line, then wait for a team member to come and direct you where to place the delivery.
Please note parcels will not be signed for but a name will be given to confirm receipt. Parcels are to be left in the front lobby area of Westmead House and clients will be notified of deliveries by telephone or email.
Westmead House offers high quality offices to let in Farnborough