Christmas is nearly upon us! That special time of year where sleigh bells ring, choirs sing, the night sky glistens with festive decorations and heart-warming aromas of toasted chestnuts, freshly baked gingerbread and mouth-watering mulled wine fill the air. Luckily for us at Westmead House, Farnborough Frost Fair is on the doorstep with over 45 stands offering unique trinkets, handmade gifts, sublime stocking fillings and of course delicious locally sourced food and drink to start your Christmas shopping and the Christmas Spirit.
The adage tradition of winter markets dates back to 1296 in Vienna with the Dezembermarkt (December Market) where Emperor Albrecht allowed shopkeepers the right to hold a market for a one or two days in early winter to enable the town folk to stock up on supplies for the cold months ahead. Winter Markets gradually became Christmas Markets, with the very first official Christmas market taking place in 1434 in Germany with Dresden's Strietzelmarkt, now a tourist hotspot in the festive season. The early markets predominately sold meat and everyday purchases, but have since evolved to selling delectable seasonal treats, dazzling decorations and assorted crafts, all accompanied by festive singing and dancing.  Farnbourgh Frost Fair has over a 100 performers this year, from local bands to dance schools all taking the stage to spread the festive cheer. So why not pop down to the Farnborough Frost Fair and join in the festive fun maybe even treat yourself to a mull wine or two!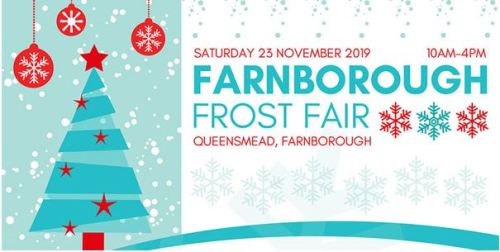 Westmead House is a six-storey building in the heart of Farnborough, adjacent to the town's main shopping centre, recreation and leisure facilities, and Farnborough business airport. Farnborough mainline railway station, which provides one of the best rail links to London Waterloo in the local area, is only a short walk from Westmead House.
To find out more, contact our Letting Agents:
Curchod and Co: 01252 710822